Mechanical Engineering Software
For first-time-right Machine Design.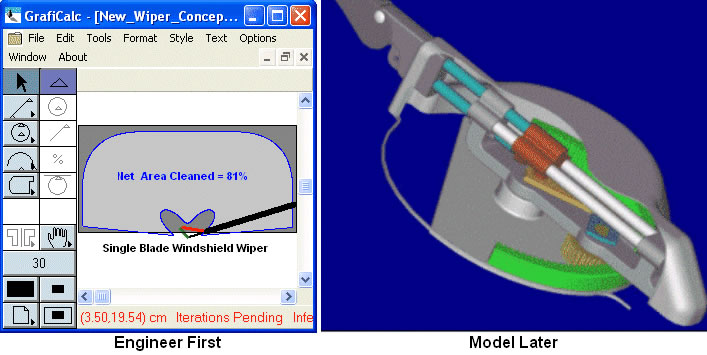 GrafiCalc® combines the disciplines of geometric, mathematic, and kinematic modeling in a single application that enables you to sketch & solve a wide range of mechanical engineering design challenges while making informed decisions in real time.
With GrafiCalc you can easily test, validate, and optimize all critical engineering parameters before committing to detailed design - net results are innovative products that can be manufactured cost-effectively to perform as expected the very first time.
Whether you wish to automate day-to-day design calculations, backsolve exact geometry to satisfy stated design goals, ensure product quality and producibility, or simulate and solve your next product design challenge upfront at the system level, GrafiCalc is field-proven to deliver the best possible solution in less time.
GrafiCalc can be used standalone as well as in conjunction with Microsoft Office and all popular CAD applications on any computer running any version of Windows.