Pre-CAD Mechanical Engineering Design Software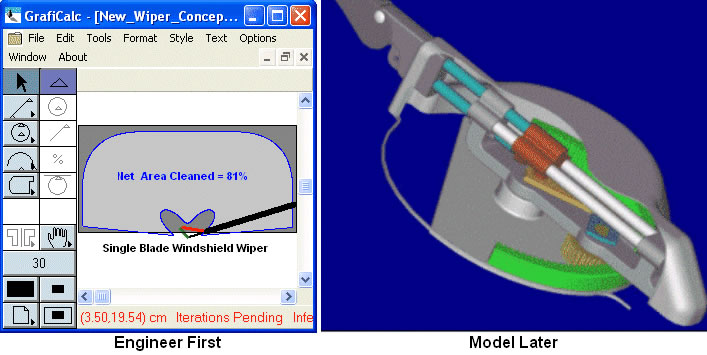 GrafiCalc® is groundbreaking software that enables you to interactively solve a wide range of mechanical engineering design challenges quickly and easily before committing to detailed design in CAD. Net results are higher quality innovative products that can be manufactured cost-effectively to perform as expected the very first time.
GrafiCalc can be used standalone as well as in conjunction with Microsoft Office and all popular CAD applications on any computer running any version of Windows.